Albums is a feature exclusive to BandLab Web. It is our way of empowering you to gain the support of your fans! If you come across any features that you would like us to add, please feel free to reach out to us via Send Feedback button on BandLab. Now out on both mobile and web!
---
Albums are a critical distribution product to share your collection of music to your fans, potential industry contacts, radio stations, music magazines and even labels. Here's how you can get started on releasing your first album on BandLab:
On your homepage, click on Library
Select Albums
Create a new album by clicking the Create Album Icon
Under Album Information, provide the necessary details about the album such as Album Title, Description, Genre and the Album Type. You can also upload the album art by clicking on the camera icon located on the Vinyl Sleeve. Click on Next to proceed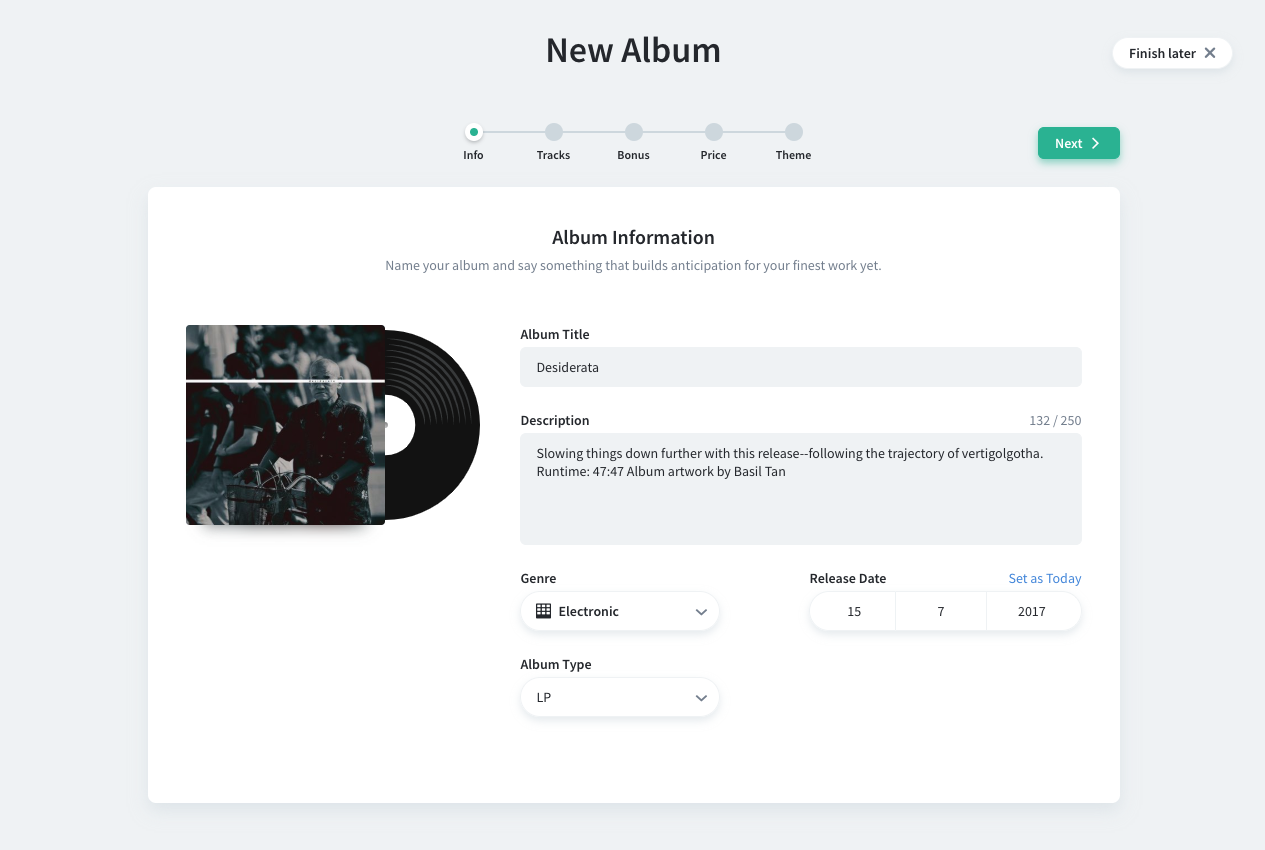 ---
Importing Audio
Under the Tracks page, add music to your album by simply dragging and dropping the tracks from your computer onto the page, or by clicking on the Upload from Computer option or choosing pre-recorded BandLab tracks that are in your Library by clicking on Choose from Library. Supported formats include - wav, mp3, m4a, ogg, aac
Drag and Drop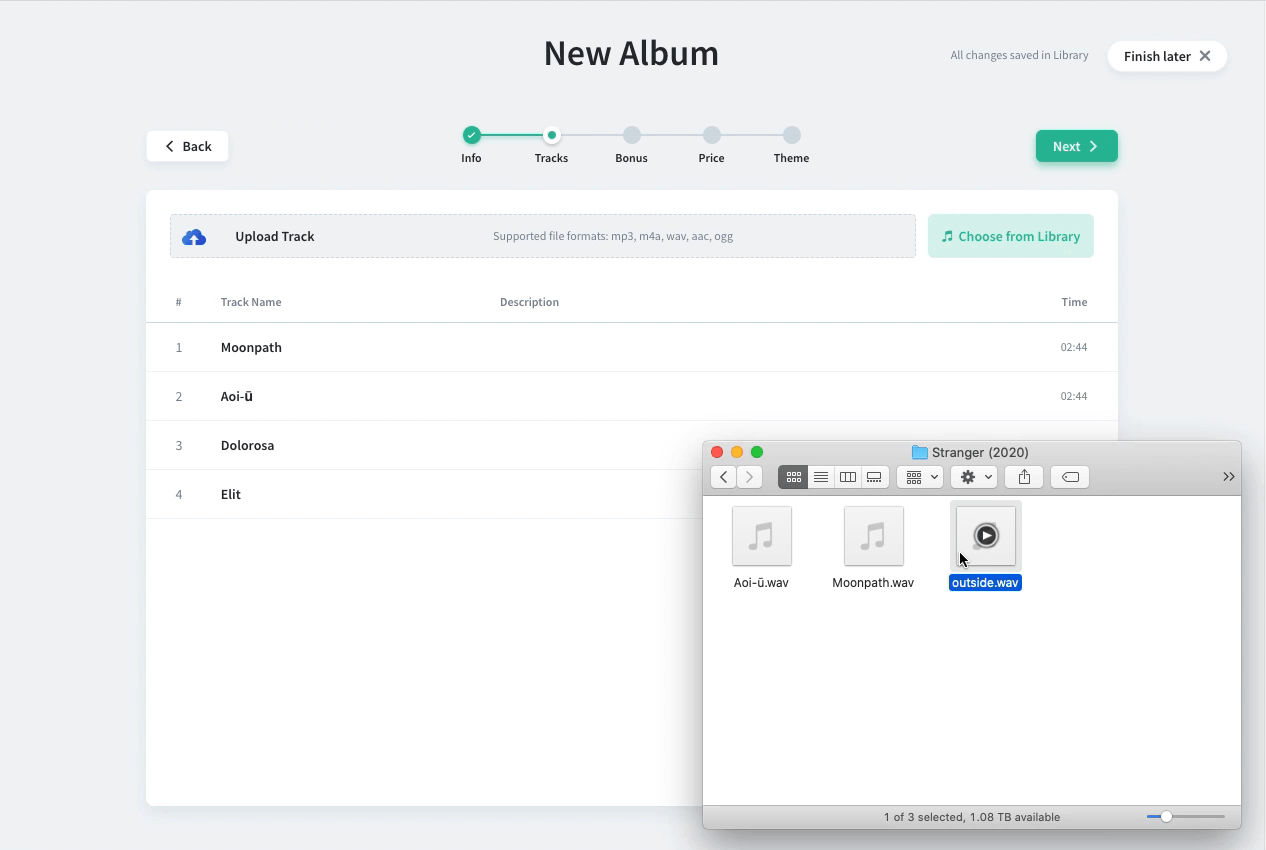 Add from Library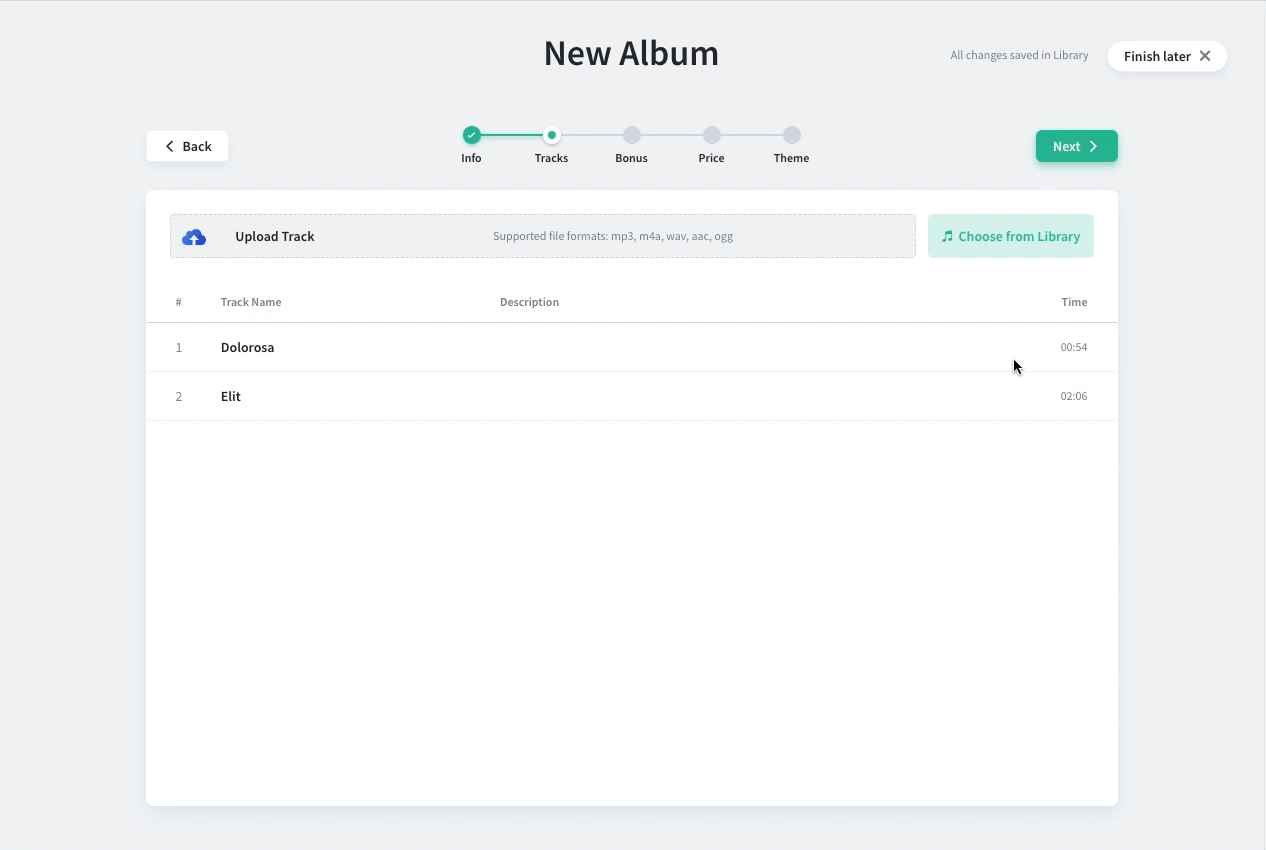 You can edit details about a particular track by clicking on the Pencil Icon on the right, upon hovering over the track. This allows to update the track's name and description, mark your track as Explicit Content or set the track to be Forkable or Unforkable. Click on Save to save the changes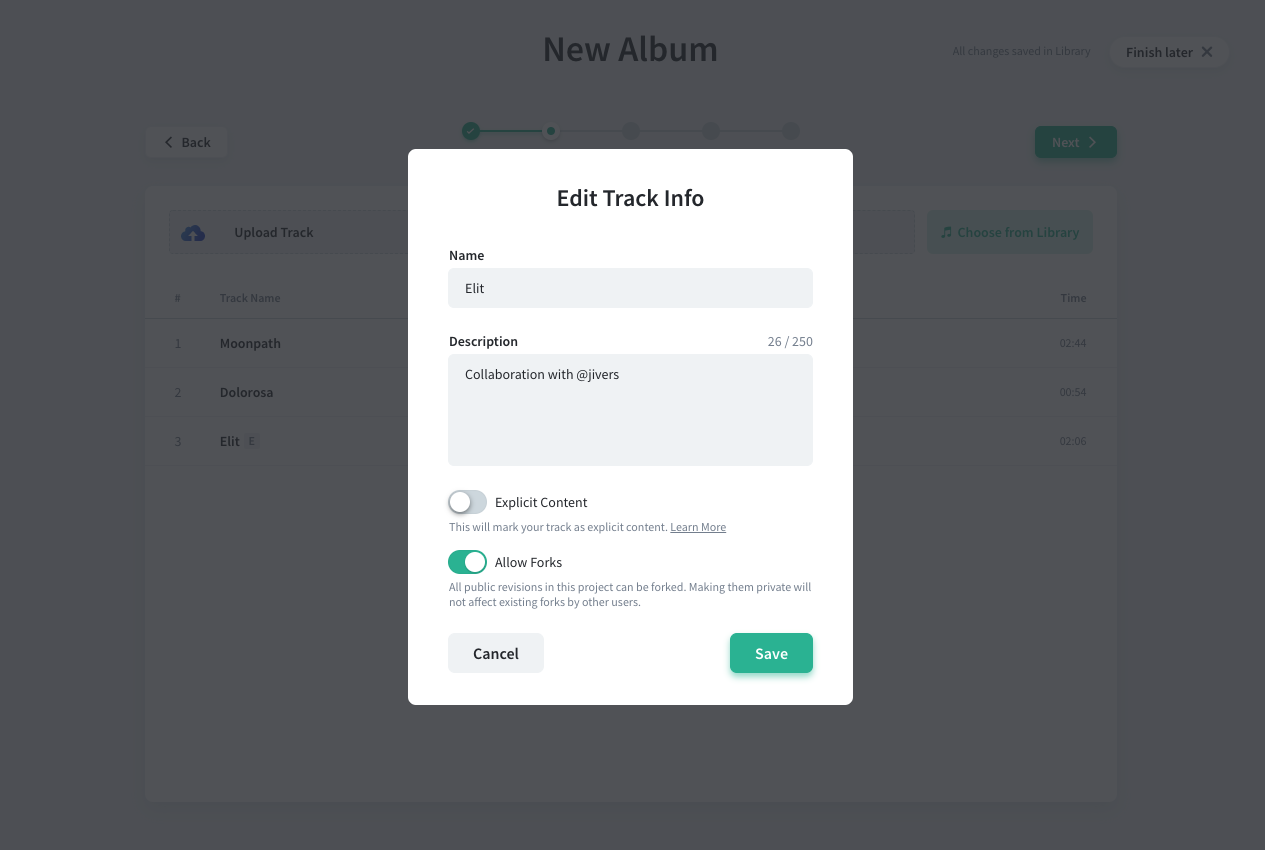 You can remove a track via the Bin Icon next to the Pencil Icon
Adjust the track order by dragging the track up or down to the desired track number
Once you've made the necessary changes and assigned the track order, click on Next to proceed
---
Bonus Material
Want to take the extra step to make your fans feel special? Our Bonus Material (Optional) section allows you to share exclusive content such as pictures, videos, liner notes, lyrics sheets or even shoutouts with your fans to help make their day!
Under Bonus Material, click on Upload from Computer to upload and store your content as a downloadable zip file for your fans to download once they support your music
Once uploaded, click Next to proceed
---
Album Pricing
You can allow your fans to purchase your album by setting your own price or have your fans tip more if they wish to. By purchasing your album, they will be able to receive your tracks in the highest quality and bonus materials (if any).
If you're feeling generous, you can also set your album for free streaming and allow any of your fans download your bonus content without any charge.
Click on Tip-Based to set a price for your album and bonus materials. Please ensure that you have Tip Jar set-up and ready to receive money. Here's a link to set yours up.
Click on Free of Charge if you wish to enable streaming only, or streaming and download
* BandLab does not take a percentage (a cut) of any money you make via Tip Jar! Learn more here.
---
Themes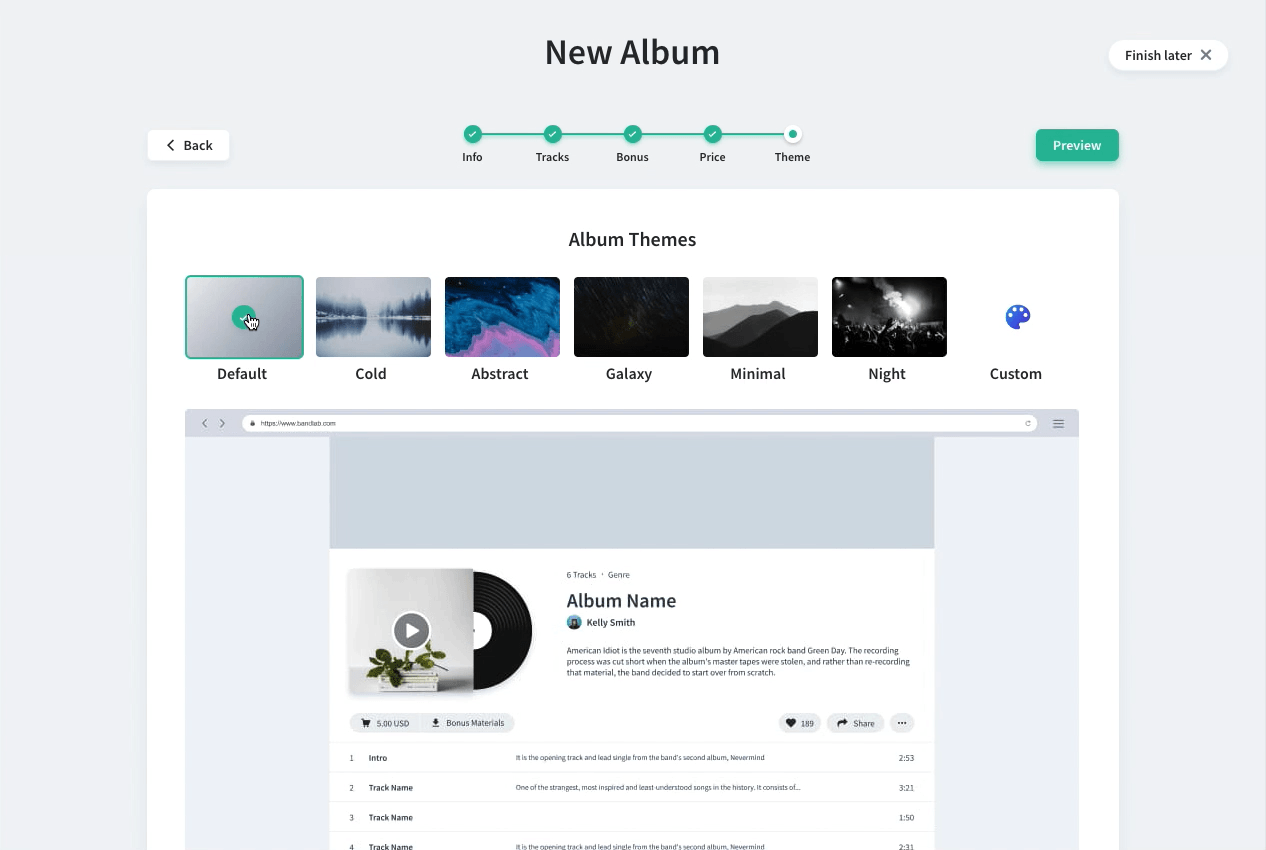 Once complete and ready, click on Publish to publish and release your album on BandLab!