As much as your music is an aural experience, the visual aspect of your album is a crucial part of your music in order to be discovered. BandLab's Albums Page not only allows you to showcase your album but also allows you to express yourself visually as an artist in order to share and promote your album.

You can customize your album page theme by selecting Custom under the Album Theme section when creating a new album.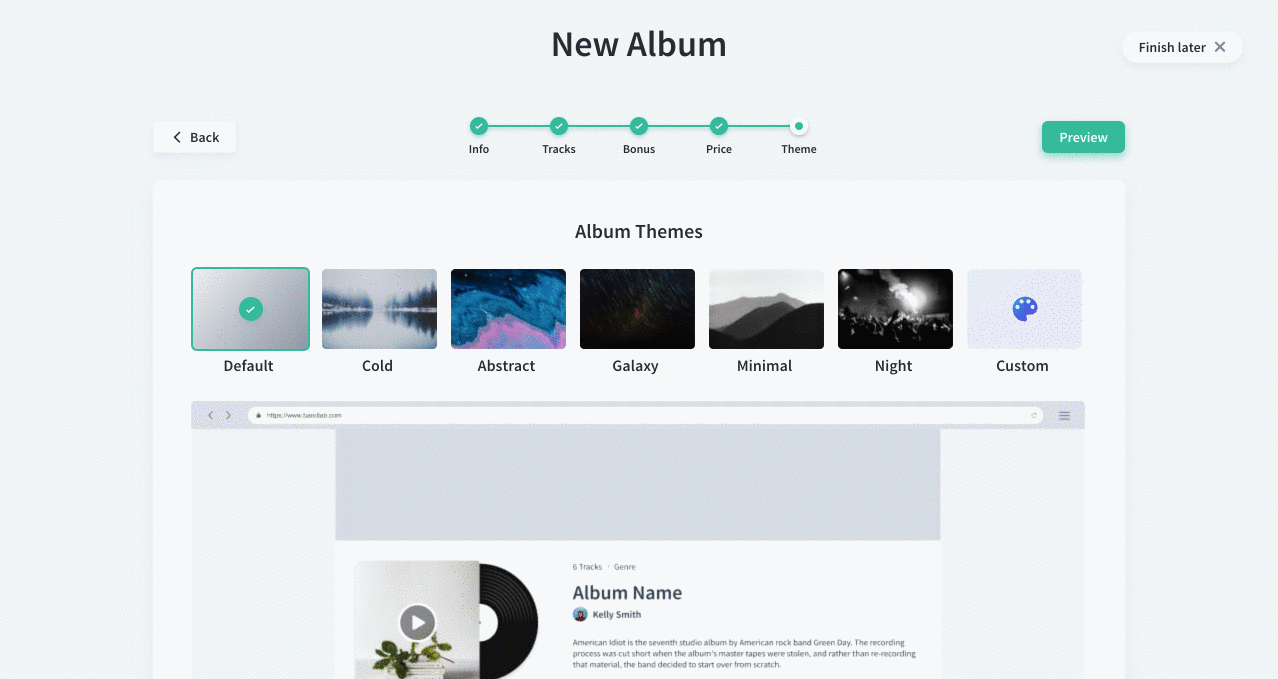 ---
1. Upload an album cover
Your album art should ideally be a square with a resolution of at least 500x 500px (the larger the resolution, the better). Click on the Camera Icon over the Album Cover section on the bottom right to upload your album art.


---
2. Colors
You can adjust the color of any text displayed on your album page in the various sections of the panel.
The colors, once chosen, will update in real-time, so do try to experiment to see what fits best. As a pro-tip, try matching one or two of the colors from your album art as a reference.
Try to not obscure your text colors. If you want to get your fans to find their favorites on the album, make it easier for them by ensuring that the texts are legible and visible. Refrain from setting your text to be the same color as your background.

---
3. Album Background
You can add a background color to your page by clicking on the Color Spectrum Icon located next to the Background section.
Add a more personal touch to your page by clicking on the Camera Icon and uploading a background image.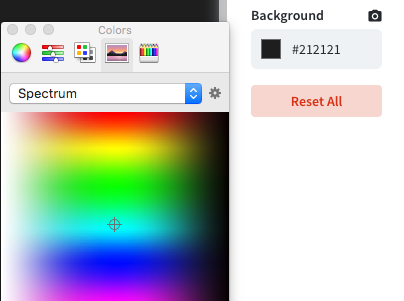 ---
4. Banner
Upload a custom Banner showcasing your artist/band or logo name by clicking the Camera Icon over the Banner section.