BandLab Mastering is now available for Web, Android, and iOS!
To master your music using BandLab, head over to our dedicated mastering site or if you're already a user, login into your account at www.bandlab.com.
For private projects, the mastering option will appear once you've clicked on Publish within the Mix Editor.
Here's how to apply mastering before publishing:
Click Publish from the top right corner of the screen
Under Advanced Settings, set Mastering to Manual
Wait for the track to upload (this may take a few minutes depending on the size of your project)
Choose between three high-quality automated mastering settings: CD Quality, Bass Boost, and Enhanced Clarity
Click Done and your song will be published.
---
For published projects, once you've saved your song and it has been processed, head over to your revision and click on the Triple Dot Icon to access the Edit Mastering feature. We've also attached a GIF of what that looks like: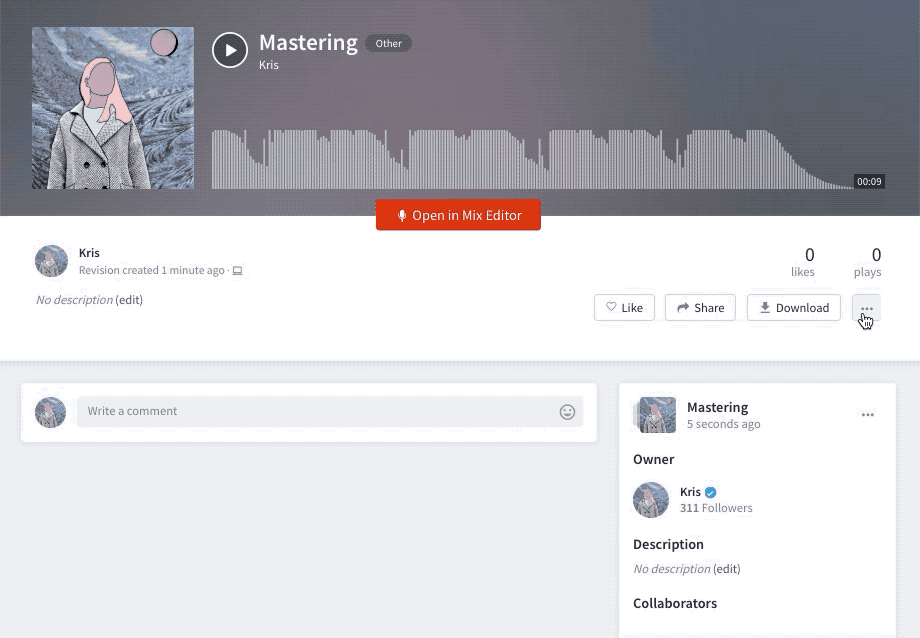 Within BandLab mobile, you can master both public and private projects.
For private projects, the mastering option will appear once you've tapped on Publish within the Mix Editor. Here's how to apply mastering before publishing:
Tap on the Cloud Node Icon at the top right corner of the screen
Select Publish
Under Additional Settings, select Mastering
Choose between three high-quality automated mastering settings: CD Quality, Bass Boost, and Enhanced Clarity
Tap Done
Update your project's description and genre > tap Publish
---
For published projects, once you've saved your song and it has been processed, head over to your revision and:
Tap on View Details
Tap on the Triple Dot Icon in the top right corner
Select Edit Mastering
Tap Done in the top right corner