Desktop Web:
To master your music using BandLab, head over to https://www.bandlab.com/mastering or if you're already a user, login into your account at www.bandlab.com.
Within BandLab Web, you can master both publicly and privately published projects. 
For public projects, the mastering option will appear once you've clicked on Publish within the Mix Editor. Not quite sure what we mean? Here's a Get Started Guide for you!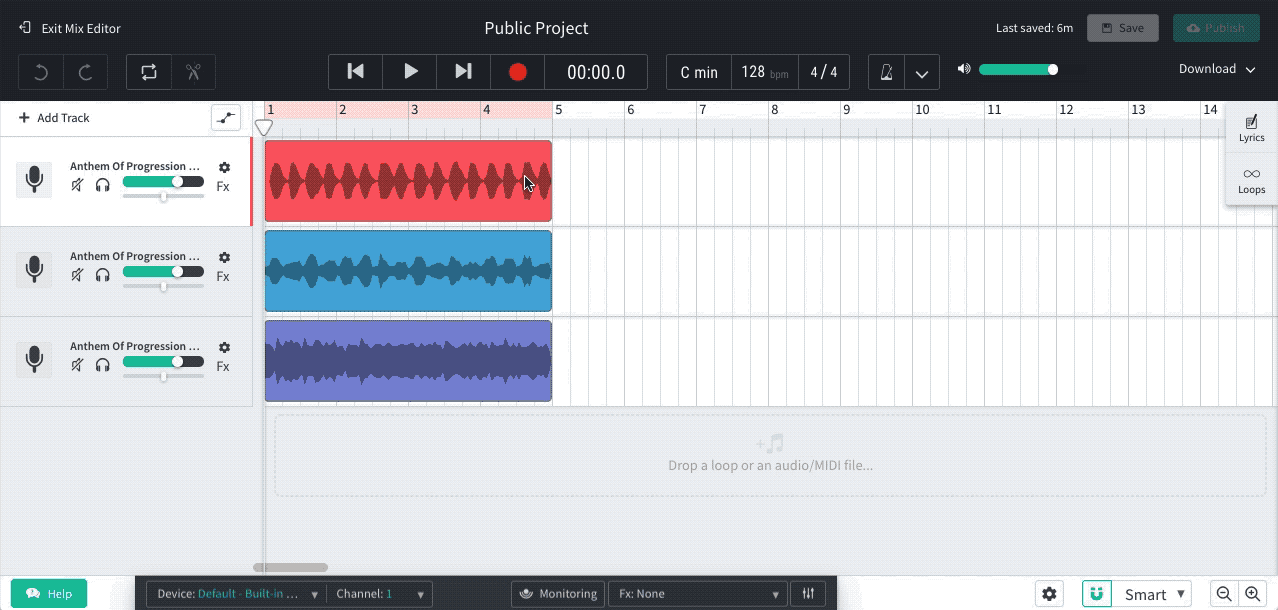 For private projects, once you've saved your song and it has been processed, head over to your revision and click on the Tripe Dot Icon to access the Edit Mastering feature. We've also attached a GIF of what that looks like: